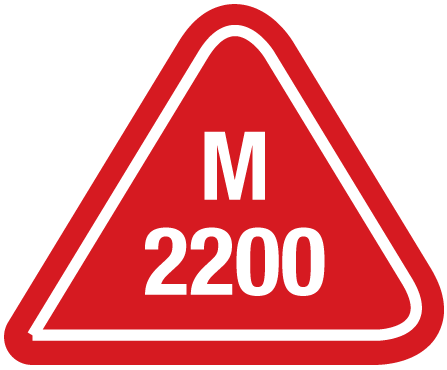 Triathlon de la Madeleine - Triathlon Distance M-2200
Registrations will open on Friday 04 December @ 12-noon

To reech the Registrations Page, CLICK HERE
Date and times : Saturday August 21st 2021, Start at 13h at Saint-Rémy-de-Maurienne's lake
Detail of distances:
1300m Swimming, at Saint-Rémy-de-Maurienne's lake (at the Camp Site)
53km Cycling (

2200m

of level difference) between Saint-Rémy-de-Maurienne and Saint François Longchamp, through Lacets de Montvernier, Col du Chaussy and Montgellafrey road.
7km Running (150m of level difference) in Saint François Longchamp ski resort, as 3 laps
This race is open to triathletes:
INDIVIDUALS : From JUNIOR category (born in 2003 or before)
RELAYS : From CADET category (born in 2005 or before)
Détail of 3 trials:
The SWIMMING will take place in Saint-Rémy-de-Maurienne's lake, 1300m long
Click on the picture below to find out the detailed route of the Swiming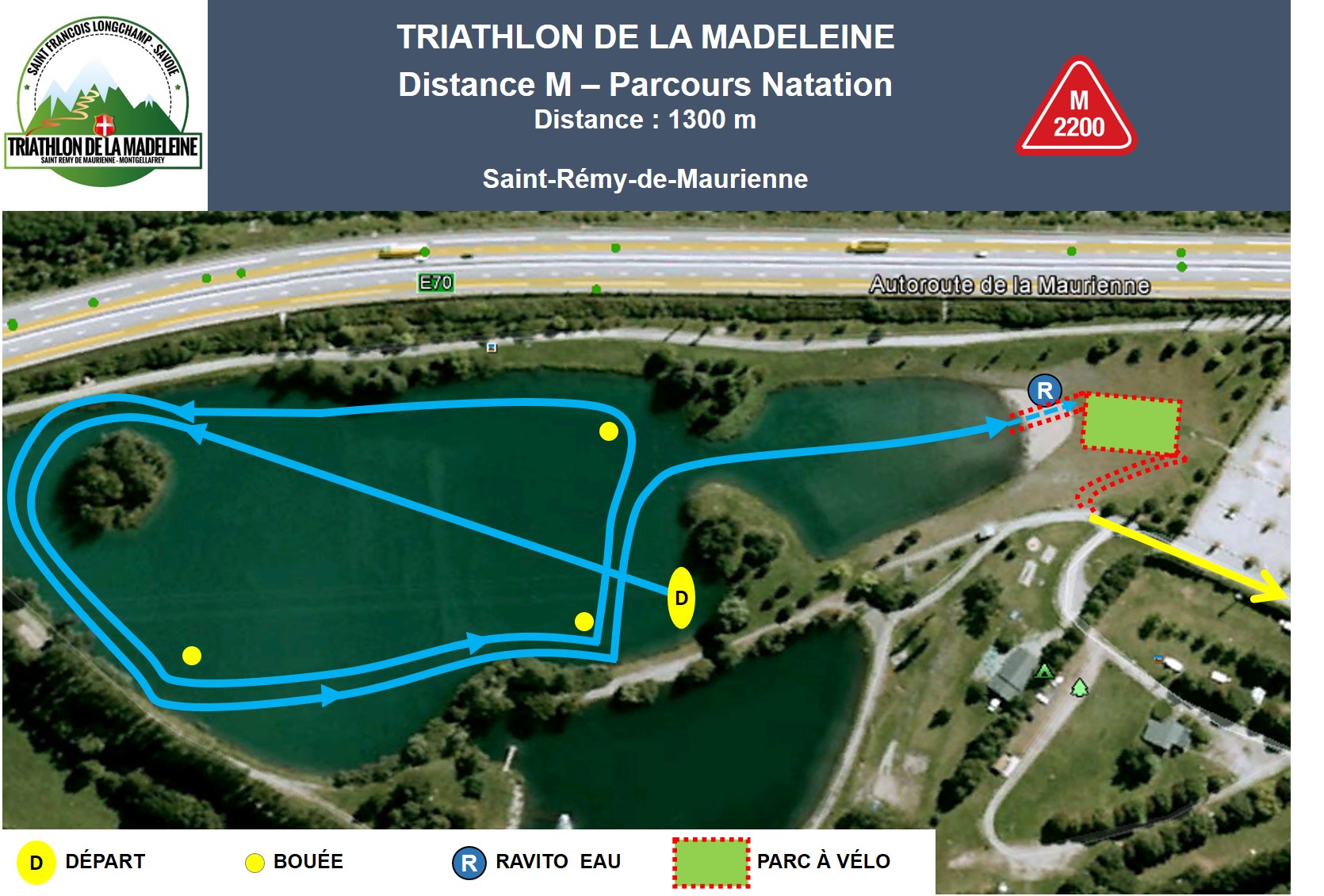 The CYCLING starts from the Maurienne Valley, to join Saint François Longchamp 1650 ski resort, through the famous Montvernier zigzag road (lacets de Montvernier), then Col du Chaussy, and finally the terrible Montgellafrey up-hill raod:
53 km, with 2200 m of level difference
• From Saint-Rémy-de-Maurienne, towards Saint-Etienne-de-Cuines, by D74 (6 km)
• Crossing Saint-Etienne-de-Cuines and Sainte-Marie-de-Cuines villages with the route des Îles until Pontamafrey (6km)
• In Pontamafrey, start of the Lacets de Montvernier ascent. You keep going up-hill : going through Montvernier et Montpascal villages, until the Col du Chaussy - 1533m, with a Food Station (14km of up-hill road)
• Going down-hill with D99 and D213, via Montaimont village, until Saint-Martin-sur-la-Chambre city hall / Mairie (13km)
• Arrived at Notre-Dame-du-Cruet : the route melts with S-Distance route. A food Station is available before you start a 12km and 1100m of level difference up-hill road!
• Crossing Montgellafrey village shows half of the climbing, with a water station
• Arriving in Saint François Longchamp 1650 Ski Resort, 2nd transition in front of Balnéothérapy Centre !
Click on the picture below to find out the detailed route of the Cycling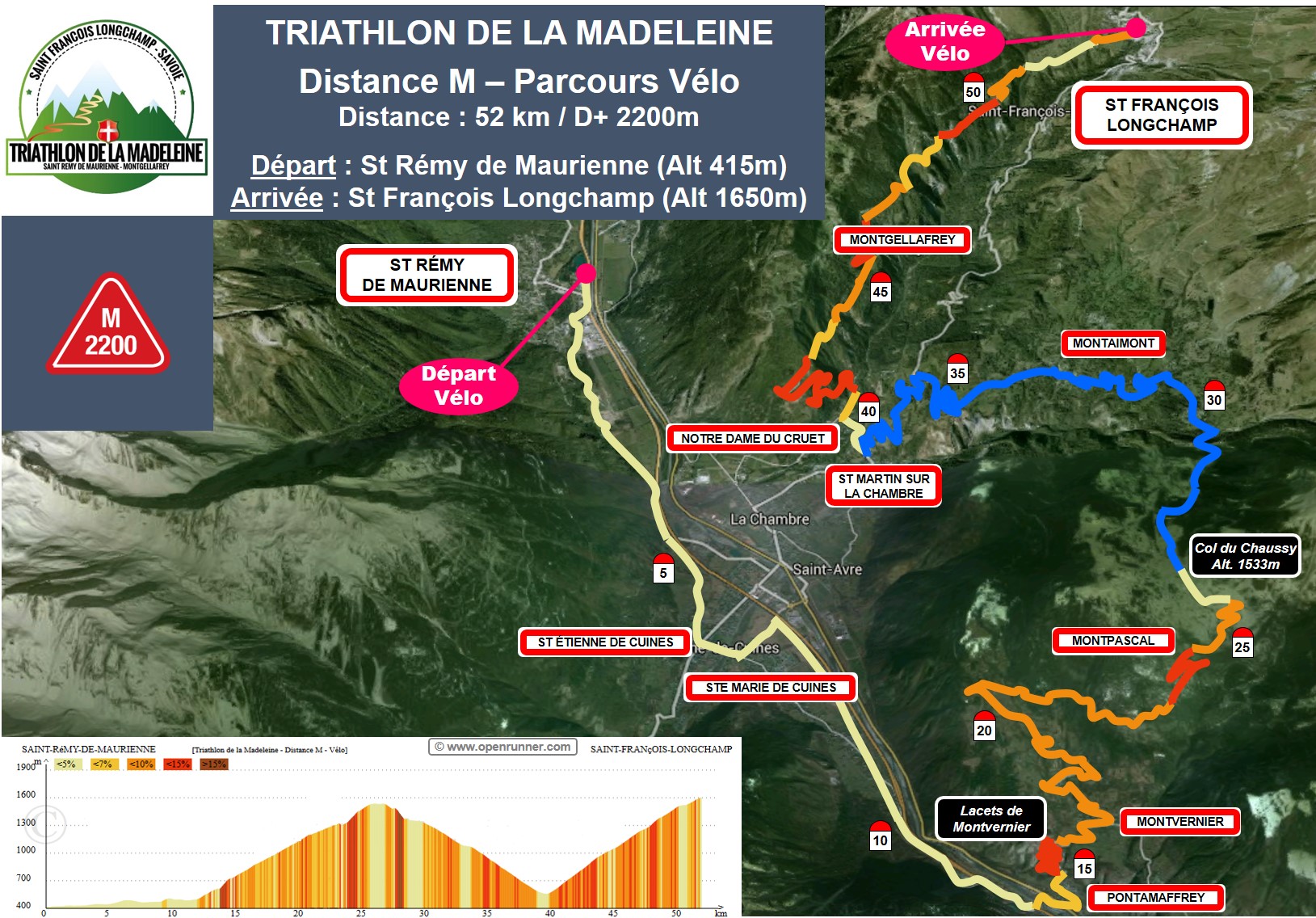 The RUNNING presents a 7km distance for 100m of level difference
You have to run 3 laps of a 2,3km and 50m of level differnce route, which is similar for both S-1200 and M-2200 races:
• The Running starts from the 2nd transition Bike Park at the Balnéo!
• You go along the Tourisme Office to go down-hill toward the Place de la Madeleine commercial zone
• From there you run up-hill along the snowfront and the Tourisme Office, and arrive Place de la Lauzière
• You then run in the comercial zone of Plan Mollaret (behind the Balnéo), where you go right on the little wood bridge
• You run down-hill to join the Balnéo next to the Hélicopter-DZ to start the next lap
• After 3 full laps, the finish line is 300m further at the first run along the Tourism Office !
There is no object given to the competitors at each lap. You have to count yourself your laps.
Click on the picture below to find out the detailed route of the Running
Find out the Running route on Trace de Trail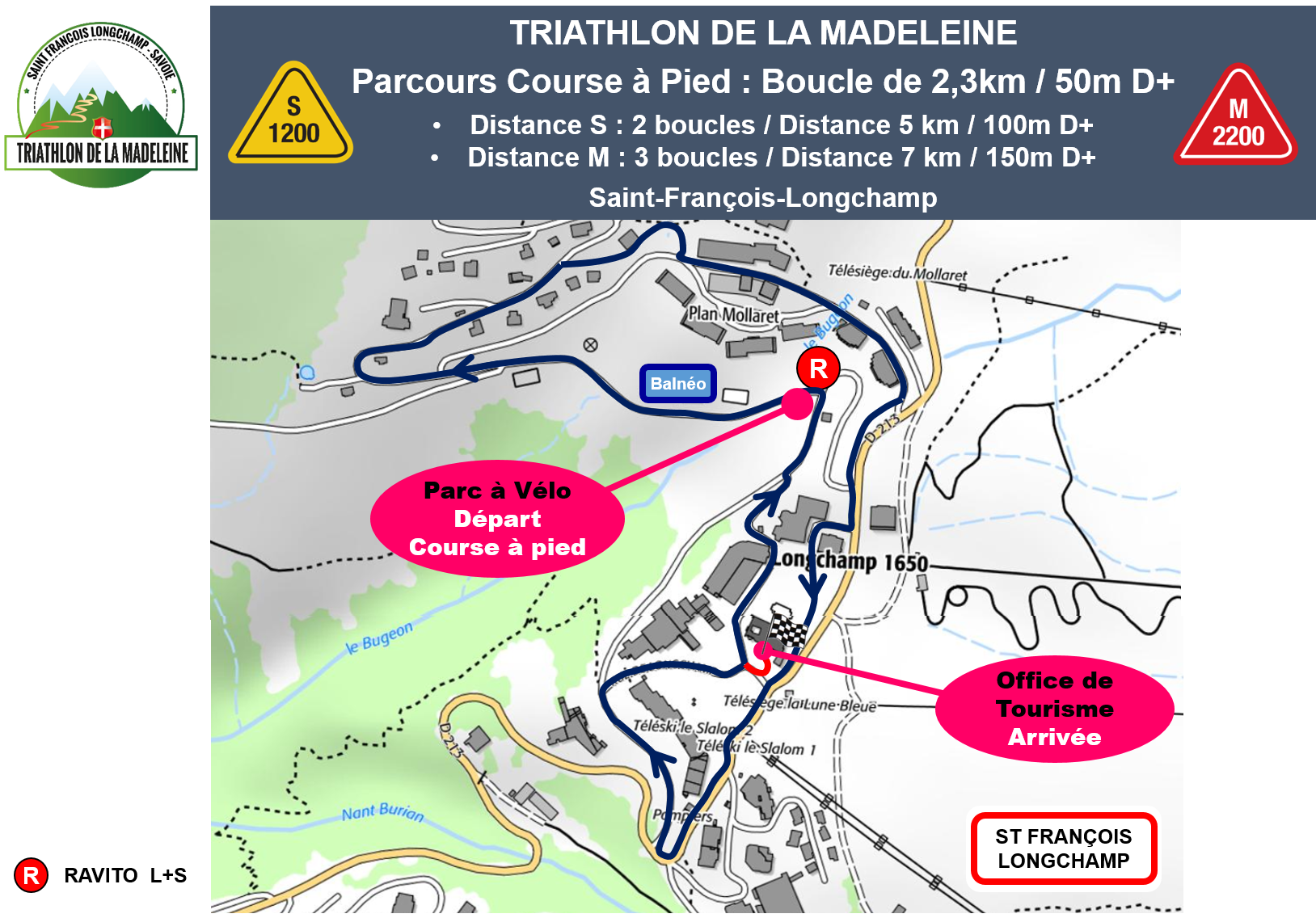 Time Limit :
A Time Limit is positionned at 6:30pm on the 2nd transition (Bike => Run) i.e. after 5h 1/2 of racing. Every athletes thay have not finished the Bike trial by that time will be disqualified and will not be allowed to start this Runnig route